For the first time, viewers in countries not taking part in Eurovision are allowed to vote for their favourite entry in this year's contest.
It means fans from countries such as the United States will be able have their say.
But the county's connection to the contest goes way back – beyond the 2020 movie, Eurovision Song Contest: The Story of Fire Saga starring Will Ferrell and Rachel McAdams.
So who are they most notable US-born artists and producers to make their mark on the contest?
1. Katrina Leskanich and Vince de la Cruz – UK (1997)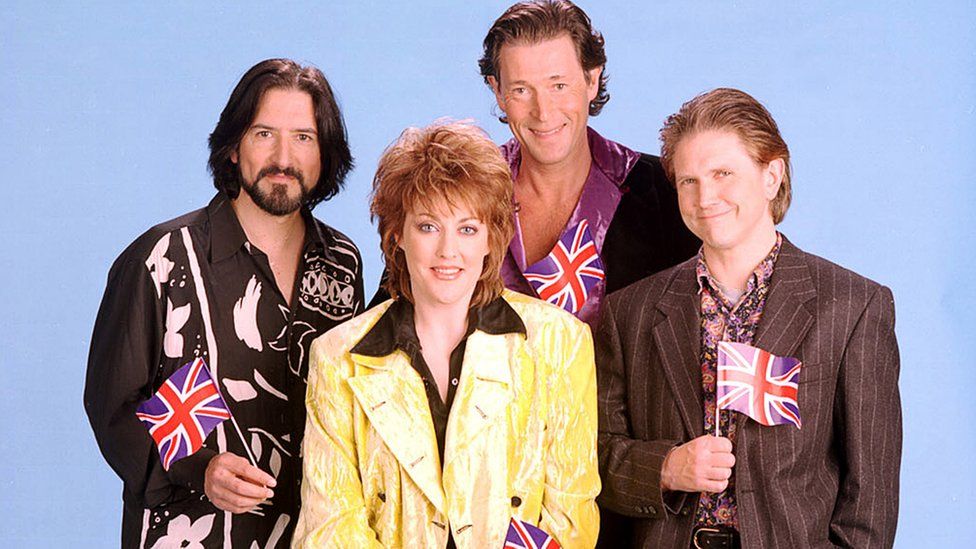 Lead singer Katrina Leskanich and bandmate Vince de la Cruz are the only Americans to have ever won Eurovision – when they competed as part of their band Katrina and the Waves.
Famous for their huge 1985 hit, Walking on Sunshine, the band represented the United Kingdom in 1997. Love Shine a Light earned the nation its fifth and last victory at the contest.
Leskanich, born in Topeka, Kansas, moved to London when she was 16.
She performed the winning track in a bright green shirt which she later confessed came from a Cambridge market earlier that day and was rather "smelly".
The upbeat, almost pop-hymn track, with lyrics based around the power of love, was written with the aim of being widely relatable. It seemed to work – ultimately breaking the record for the biggest margin of victory at the time.
2. Timbaland and Jim Beanz – Russia (2008)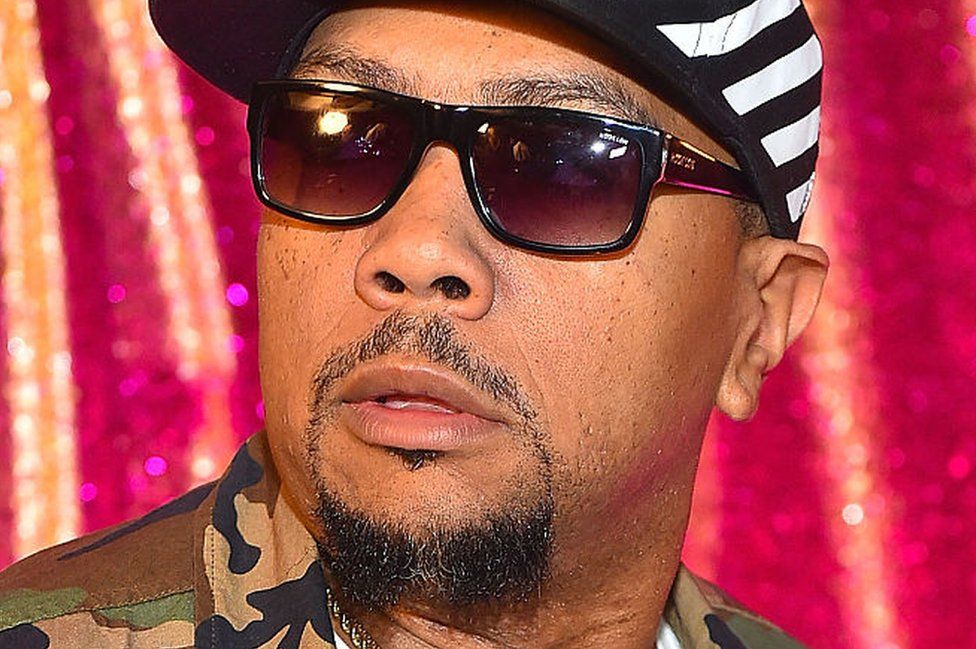 Think of American producer Timbaland, and TikTok tune hooks and Missy Elliot tracks are more likely to come to mind than Eurovision ballads.
But, fifteen years ago, he and fellow American, Jim Beanz, produced Dima Bilan's 2008 entry, Believe – helping the Russian to secure his country's only contest victory to date.
Bilan, who performed in a white shirt and jeans, gave an impassioned, heartfelt performance alongside equally enthusiastic violinist Edvin Marton. As the song peaked, they were joined on stage by figure skater Evgeni Plushenko, who pirouetted in a somewhat limited space.
The song, which had a distinct R&B tip, was written in only an hour. But that did not stop it scoring 272 points to win the contest in Belgrade, Serbia.
Beanz said of his track: "The only thing I kept thinking was every word in this song has to be something that someone from another language or country has to be able to understand."
3. Flo Rida – San Marino (2021)
In 2021, rapper Flo Rida featured on San Marino's entry Adrenalina, sung by Senhit.
The chart-toppers' distinctive sound suited the high-energy song, while Senhit, who started the performance with a large golden head piece, remained the focus.
And it brought global attention to the song entry from the world's fifth-smallest country.
Flo Rida admitted he had never heard of Eurovision before being asked to take part.
https://emp.bbc.com/emp/SMPj/2.49.2/iframe.htmlMedia caption,
Flo Rida: 'I would love to go to Eurovision.'
Strict Covid-19 restrictions at the time meant he almost didn't make it to perform on stage in Rotterdam, the Netherlands.
In the grand final that year, San Marino went on to finish 22nd out of 26 countries – but they did receive a boost from the Polish national jury, who awarded San Marino a maximum score of 12 points.
4. Kalomira – Greece (2008)
It must have been a strong Eurovision year for the US in 2008, as Greece's entry, Secret Combination by Kalomira, also had input from across the pond.
The US-born artist was joined on stage by three male dancers in a vibrant, high energy and glamorous display. And she finished third behind Russia and Ukraine, with 218 points.
At the time, the BBC's Michael Osborn described the song as "perky pop" with "a definite Greek flavour".
Kalomira was definitely a product of her two nations. Raised in the US by Greek parents, her professional music career began after she won a reality TV show in Greece – which she entered via the New York City auditions.
5. Wesley Johnson (Wess) – Italy (1975)
Way back in the Eurovision heyday of 1975, Dori Ghezzi and Wess (Wesley Johnson), who was born in Winston-Salem, North Carolina, were selected to represent Italy with their song Era.
The funky track, sung in Italian, saw the male-female duo perform in silky, flared, cream outfits. They finished third at the contest in Stockholm, Sweden with 115 points.
Wess, who passed away in 2009, moved to Italy in the 1960s to pursue a music career.
The prolific pair would ultimately release seven albums together before they parted ways in 1979.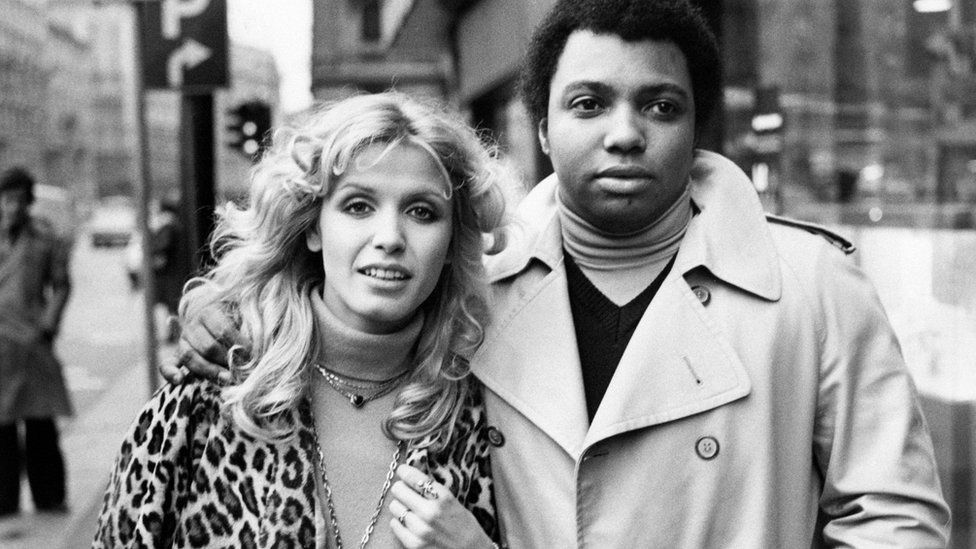 Source : BBC News