Police-worn body camera footage shows the arrest of Ellen Gilland, a Florida woman accused of fatally shooting her terminally ill husband in a Daytona Beach hospital.
A Florida woman accused of killing her terminally ill husband in a hospital in an effort to carry out what she said was a suicide plan was granted bond by a judge Thursday.
Ellen Gilland, 76, is charged with first-degree murder and was initially denied bond. The charges have since been amended to assisting self-murder and manslaughter, aggravated assault, and aggravated assault on a law enforcement officer, FOX Orlando reported.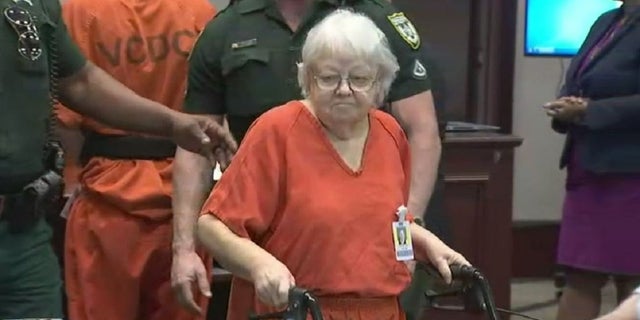 Ellen Gilland, 76, was granted bond by a Florida judge after being charged with the killing of her terminally ill husband. (WOFL)
On Thursday, she was granted $150,000 bond and ordered not to possess any firearms, take her medication, be under supervised release, and stay away from any hospital unless there is an "absolute emergency."
Gilland is accused in the Jan. 21 killing of her husband, Jerry Gilland, 77, in a Daytona Beach hospital. After the killing, she allegedly confined herself to his room on the 11th floor as hostage negotiators tried to get her out after a four-hour standoff.
Investigators have said the shooting was orchestrated, and believe the initial plan was for a murder-suicide.
"They had a conversation about it, and they actually planned this approximately three weeks ago that if he continued to take a turn for the worst that he wanted her to end this," Daytona Beach Police Chief Jakari Young said at a news conference.
Source: FOX News