A Florida man charged with murder in connection with a December 2022 shooting reportedly made a music video seemingly bragging about the incident, according to the Polk County Sheriff's Office.
Sheriff Grady Judd announced Thursday 19-year-old La'Darion Chandler, of Lakeland, is in jail on multiple charges after he allegedly shot 33-year-old John McGee in the back following an argument in the Secret Cove subdivision. Judd said the two men were known gang members and were rivals.
FOX 13 Tampa Bay reported McGee, who was expected to recover, died Jan. 9 after he refused to take the medicine doctors told him he needed to heal.
Judd said the shooting was a result of "testosterone overload" after McGee reportedly "mean mugged" Chandler. Before he died, McGee allegedly told deputies he didn't want Chandler to be arrested so that he could seek revenge himself, FOX 13 reported.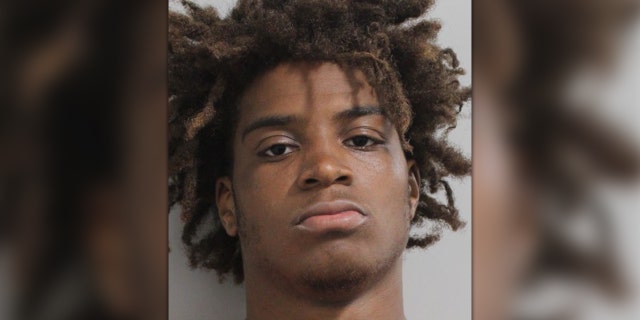 Chandler was arrested on Feb. 22 for aggravated assault with a deadly weapon after pointing a gun at and threatening another person in Secret Cove. He was charged in McGee's death not long after that arrest when detectives gathered enough information to ping him as the suspect – including lyrics from one of Chandler's rap songs that contained details of McGee's death that had not been released to the public.
Judd said the song, suggested Chandler shot someone in the back who was trying to run from him, was accompanied by a music video and was posted to Chandler's social media pages.
"He's not much of a rapper. My rapper expert says he doesn't sing well. He doesn't move well. He's just a terrible rapper. But, he's a stupid rapper. He not only makes a rap video about shooting somebody, but he also admits to shooting the guy in the back. I'm a coward rapper, that's what I am. Watch me shoot the guy in the back," Judd stated, adding that Chandler said he was always armed and would shoot at his rivals.
The sheriff said Chandler cried "like a baby that lost his pacifier" when he was charged with first-degree murder.
The gun used in the shooting of McGee has not yet been found, and Judd is offering $5,000 to whoever can turn it into law enforcement.
He urged anyone with information to contact Heartland Crime Stoppers at 800-226-8477 and guaranteed they could remain anonymous if necessary.
"We want the gun. We want the gun that's been pushed around. We know it's been pushed around. We want the gun that killed John McGee," Judd said.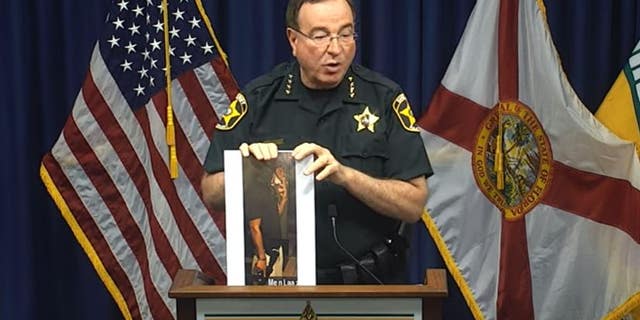 Chandler, who was reportedly on juvenile probation at the time of McGee's shooting, has a criminal history dating back to when he was 11 years old – including seven previous felony arrests and five misdemeanor arrests. He has also been incarcerated three times, Judd said.
"Let the message be loud and clear and all you gang bangers and gangsters and cool dudes and dudettes, understand we ripped this rapper, and he's in the jail. We unwrapped him from coolness and wrapped him up in a jail cell," the sheriff said, adding that he wants Chandler in jail for the rest of his life.
In addition to the murder and aggravated assault charges, Chandler has also been charged with convicted delinquent in possession of a firearm. He is in the Polk County Jail with no bond.
Source: FOX News