The bill proposed by Republican state Sen. Jason Brodeur would also require bloggers who write about state officials to disclose who is paying them and how much.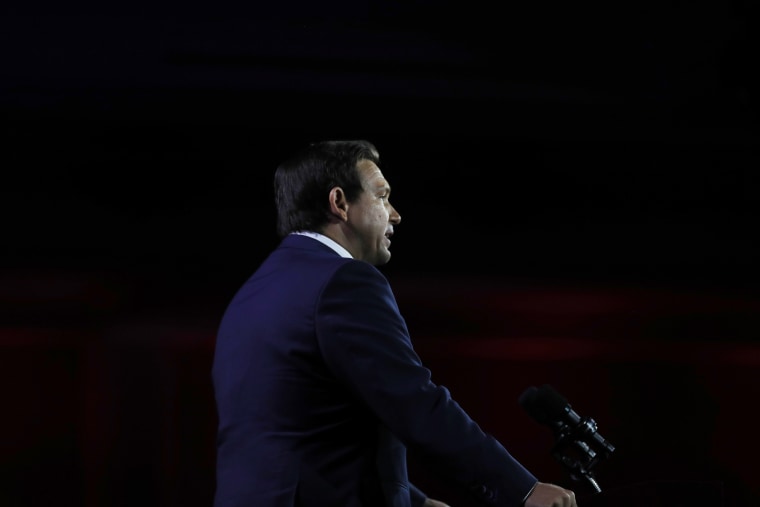 A Republican state senator in Florida has introduced a bill that, if passed, would require bloggers who write about Gov. Ron DeSantis, his Cabinet or state legislators to register with the state.
Sen. Jason Brodeur's bill, titled "Information Dissemination," would also require bloggers to disclose who's paying them for their posts about certain elected officials and how much.
"If a blogger posts to a blog about an elected state officer and receives, or will receive, compensation for that post, the blogger must register" with the appropriate office within five days of the post, the legislation says.
It defines "elected state officer" as "the Governor, the Lieutenant Governor, a Cabinet officer, or any member of the Legislature."
Failing to register would result in a fine of $25 a day, and the penalty would be capped at $2,500 per posting, NBC affiliate WFLA of Tampa reported.
The bill says the bloggers' reports to the state "must include" the "individual or entity that compensated the blogger for the blog post, and "the amount of compensation received from the individual or entity."
The bill defines a blog as "a website or webpage that hosts any blogger and is frequently updated with opinion, commentary, or business content," but it says the "term does not include the website of a newspaper or other similar publication."
DeSantis' office did not respond to a request for comment late Thursday for his position on the bill.
Brodeur did not immediately respond to a request for comment late Thursday. He told the website Florida Politics, which first reported on the bill: "Paid bloggers are lobbyists who write instead of talk. They both are professional electioneers. If lobbyists have to register and report, why shouldn't paid bloggers?"
Ron Kuby, a First Amendment lawyer in New York, said the law would not survive a court challenge if it is passed.
"It's hard to imagine a proposal that would be more violative of the First Amendment," Kuby said. "We don't register journalists. People who write cannot be forced to register."
Source: NBC News